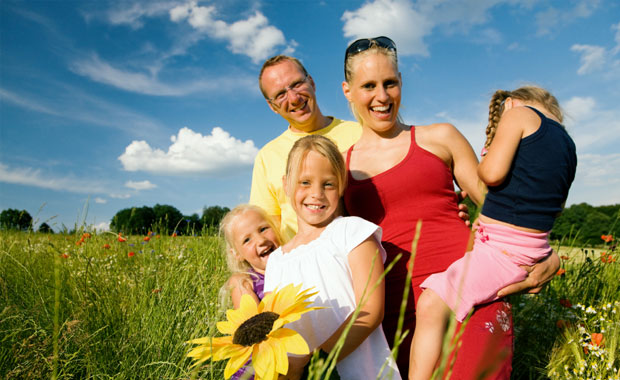 Since 2000, rural Krum, Texas has attracted more and more families looking to get away from the noise of the city, without being too far from the Dallas-Fort Worth metro area. In Krum, they've found exactly what they're looking for! Maybe that's why the city's population more than doubled between the 2000 and 2010 censuses!
If you're in search of a great place to raise children, why not check out Krum? It's only forty-seven miles northwest of Dallas and seven miles northwest of Denton, both great locations to work while living in rural Krum. If you really prefer the quiet of the country to the noise of the city or even of suburban life, Krum is exactly what you and your family need.
Why You'll Love it Here
Our Krum Apartments are just the place you'll want to call home when relocating your family here. They offer the perfect blend of low-fuss, low-maintenance apartment living and a homelike feel. Plus, our 2 bedroom Krum Apartments are affordable enough for a growing family on a budget.
The community of Krum is wonderful, and many families with children live here and get together at town, church, and school events on a regular basis. The small town isn't outfitted with a major shopping center, but the downtown area includes all the small shops you need, including a feed store, a market, a flower shop, and even a music store that offers lessons for the kids.
This small town community is a wholesome, healthy place to raise children – set right in the middle of North Texas's saddle horse country. In fact, many families here enjoy learning to ride or even raise horses, and many kids take part in the county's 4-H program.
Besides 4-H, school, and church events, the town runs several events and get-togethers for area families through the public library, located in the center of town. There is also a post office in town, and the town's churches are scattered throughout the streets and offer religious experiences from many different denominations.
Schooling in Krum
As a parent considering relocating to Krum, you're probably wondering about the schools. Well, you'll be glad to know that the Krum Independent School District, made up of five separate public schools, has been consistently rated as academically acceptable by the State of Texas.
This small school typically has a great student to teacher ratio, with about 450 students enrolled in grades 9-12 during the 2011-2012 school year. The schools are growing at the elementary level, especially, as more families with young children move into Krum.
Despite the small school atmosphere, kids who attend Krum ISD schools can participate in a wide mix of academic and athletic opportunities. The school offers band, choir, theater, special technology and science programs, academic teams, and special programs for high achieving students. Student organizations include cheerleading, Future Farmers of America, National Honor Society, Spanish Club, Student Government, and Key Club. In athletics, the school offers boys' and girls' basketball, boys' and girls' cross country, baseball, softball, football, golf, powerlifting, track and field, tennis, and volleyball.
Working parents will be happy to know that the Krum public school system also offers an after school program for children ages five and up. The program runs until 6PM on school days and includes a snack, fun activities, and homework help.
You'll Feel at Home Here
When it comes to finding a place to raise a family, feeling at home is an important consideration. And that's just what you'll find in Krum. This vibrant little community will welcome your family with open arms, and so will we at Britton Street Apartments. These Krum Apartments feature all the amenities of home, along with the ease and affordability of apartment living. Call our helpful customer service representatives today to find out more about Krum and about Britton Street Apartments.